4 Tips for managers leading across cultures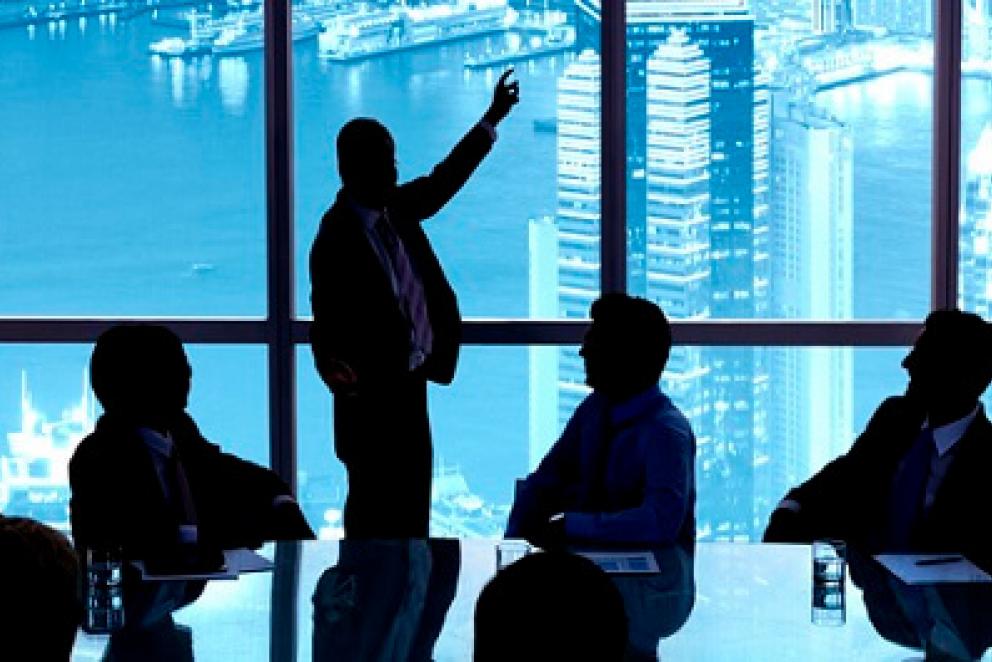 4 Tips for managers leading across cultures
It is not always easy to lead people from different cultures. However, with optimal circumstances and the right mindset, cultural diversity is incredibly valuable for any organization.
By Ellen Barsett Magnus
In the current global job market, there is an increasing number of employees with different cultural backgrounds. This is a source of both opportunities and challenges. On the one hand, cultural diversity can bring creativity and innovation, less uniformity and better overall performance. People with diverse cultural backgrounds have different views, life experiences and knowledge will open up fresh perspectives.
On the other hand, cultural diversity may lead to misunderstandings, conflicts, a lack of unity and less efficiency. In one example, a European manager expressed a lot of frustration when a task was not finished by his Indian employees even though they confirmed they would do it. What he did not understand, was that in some countries in Asia it is considered rude to tell your manager that you do not understand the task or lack the information needed to complete it. With a stronger cultural awareness, this frustration could have been avoided.
As a manager, how can you take advantage of the opportunities and handle the challenges? Here are four recommendations to managers in a culturally diverse work environment.
Create community
For cultural diversity to be perceived as positive, it is important to avoid an 'us-vs-them' mind-set, and to instead create a common identity within the team or the organisation. This can be achieved by focusing on common goals and values, by strengthening bonds through teambuilding and social events, and thereby laying the foundation for trust and confidence.
Emphasize the value of diversity
A diverse workforce can be the source of valuable knowledge, as a diverse population brings a diversity of thoughts to the table. This information is often hidden because the employees are not aware of the benefits of sharing this information, or perhaps they are not motivated to explore these. The organisation's perspective on diversity creates a framework for how employees interpret and act on cultural differences. Managers should therefore promote diversity as a competitive advantage, a source of learning, and a resource for creativity and productivity. In addition to this, the organization should encourage diversity and inclusion through its recruitment practices, the structure of its teams, and by motivating employees to be open to a range of perspectives.
Acknowledge challenges
It is important to not ignore potential challenges, and to let employees know that their frustrations are recognized and acknowledged. Managers need to be aware of challenges and look to unearth all potential problems in order to discuss and defuse them.
Hire and develop people with cultural competence
A working environment with a highly diverse workforce calls for certain characteristics in its employees, as they will have to adapt to different ways of thinking, acting, and experiencing the world. Four groups of competencies are important to highlight here.
Social competence is the ability to be aware of social surroundings, i.e. understand others' intensions and to intuitively adapt one's behaviour to different people.
Flexibility is the ability to adapt to different contexts, view situations from different perspectives, change one's prerequisites and be open to different approaches to a problem.
Openness is being interested and tolerant, accepting other people for who they are.
Resilience is about being comfortable with challenges and unpredictability, and the ability to effectively deal with setbacks.
If organizations want to be competitive in the global economy of the future, they need to adapt to new challenges. To do this, it will be important to make the most of the potential and resources inherent in a culturally diverse environment. Managers need to hire and develop people who are able to master operating within diverse teams, and they must create a working environment that recognizes both the opportunities and challenges that diversity brings.
Learn how to assess, identify and develop your leaders so you can build a strong, culturally diverse organisation.
To discover how Cubiks can help you build strategic advantage from diversity and inclusion, fill in the form below or email info@cubiks.com.
---
About Ellen
Ellen is Country Manager for Cubiks Norway. She holds a PhD from Harvard and Aarhus University, specializing in Cross-Cultural Management, and Global Competence Development.